Common Mineral Owner Questions and Answers in 2021

As a mineral owners, it can be difficult to find reliable and trustworthy information about your mineral rights.   At US Mineral Exchange, our goal is to provide accurate information that a mineral owner can rely on.
After spending years helping mineral owners sell mineral rights, there are a number of common mineral owner questions and answers.  We have compiled all of these questions below to help you gain a better understand your mineral rights.  Whether you decide to sell mineral rights at US Mineral Exchange or not, the questions and answers below should be a valuable resource.
Find the section below that best describes your question:
Most Common Questions

Mineral Rights Value

Selling Mineral Rights at US Mineral Exchange

Free Consultation

Whether you are thinking about selling mineral rights, want to know more about the value of your mineral rights, or anything else related to your mineral rights ownership, we are here to help.
Simply fill out the free consultation form below.  We will quickly be in touch to help answer your questions.
Common Questions

More Content from


US Mineral Exchange

FREE GUIDE

Download our free mineral rights guide now!  Learn more about your mineral rights.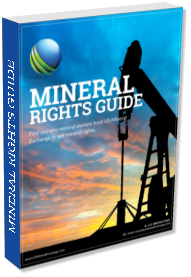 Client Reviews