Free Consultation

If you own mineral rights and you need to talk with someone, US Mineral Exchange can help.  We have years of experience helping mineral owners with anything related to their mineral rights.  We hear from mineral owners every day who simply need someone who can provide them with accurate information.  Some of the most common reasons people contact US Mineral Exchange:
Help valuing mineral rights
Considering Selling Mineral Rights
Considering Selling Royalties
Help understand lease terms
Questions about inherited mineral rights
Mineral Rights held in a trust
The above are just a few of the reasons mineral owners turn to US Mineral Exchange for help.
Why US Mineral Exchange?

When you are searching for information about your mineral rights, it can be difficult to find accurate information.  The reason is that each property is unique so it's impossible to cover everything a mineral owner needs to know.   Since the information you are looking for is unique to your property, you need a trust partner you can ask for help.   Our trusted team has been helping mineral owners for years and we would like the opportunity to speak with you about your mineral rights.
Don't hesitate to reach out to us using the contact form below and we'll be in touch within hours to help answer your question:
Common Questions

More Content from


US Mineral Exchange

FREE GUIDE

Download our free mineral rights guide now!  Learn more about your mineral rights.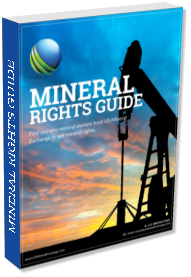 Client Reviews