Price of oil stagnates

When the price of oil stagnates it can create issues for mineral owners.  The price of oil settled up 1.7% last week to end at $45.70.  Oil started the year by dropping quickly over the first few months.  Around March mineral owners started to notice a sharp decline in royalty checks.  Over the following few months oil was able to stage a come back.  Oil bounced to around $60/barrel.  This provided mineral owners with a temporary relief and put a few more dollars in their pocket.
Fast forward to today and price have been hovering around $45 after the dropped from $60/barrel.   This leaves mineral owners who rely on their royalties in an uncomfortable position.   The royalty checks you were receiving at the end of 2014 and beginning of 2015 have gone down significantly.   This decline is a direct result of the price of oil.  When the price of oil stagnates at lower levels it can be harmful to your royalty checks.
Sell Royalties for a lump sum

If you want to sell royalties and get a lump sum you can avoid the fluctuating price of oil.  When you sell royalties it allows you to pocket a guaranteed amount of cash.  This means you don't have to worry about the price of oil.  In addition, it allows you to put that cash to work in other places.
If you are thinking about selling royalties, you may be curious about the value.  Here are a couple articles that will tell you how royalties are valued and how market value is determined:
Market Value of Mineral Rights
As you consider whether to sell mineral rights, you should take oil price into account.  There are many buyers who are still out there that want to buy royalties.   Continue reading our blog for additional information that could help you sell royalties for the highest value.
Contact US Mineral Exchange:

If you have questions about your mineral rights, we're here to help!  We speak with mineral owners every day and we look forward to hearing from you.  Please don't hesitate to fill out the form below with any questions and our friendly team will respond quickly.
Common Questions

More Content from


US Mineral Exchange

FREE GUIDE

Download our free mineral rights guide now!  Learn more about your mineral rights.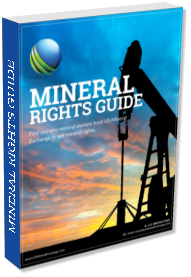 Client Reviews